Cold Weather Residents Aren't Happy Their Air Suspensions Don't Work in Cold Weather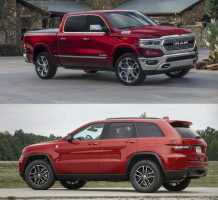 The air suspension in the 4th and 5th generation Ram 1500 doesn't work in cold weather and that's a pretty big problem if you live in Canada where *checks notes* it gets cold.
So it's no surprise that a class-action has been filed on behalf of Canadian Ram 1500 owners who didn't get the vehicles they paid for if the suspension is unavailable for half the year.
Ram's parent company, Fiat-Chrysler, has laregely stayed quiet on the issue despite knowing about it since 2013. That's probably because they don't have a fix. One thing they do have though is cash, and I think some of that should go back to the owners that unknowingly overpaid for their trucks.